About
Freda Crisp Biography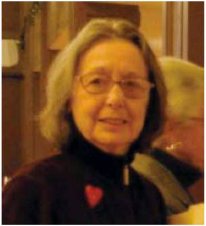 Freda Crisp, a native Hamiltonian, received her dance training in Hamilton, Toronto, New York, London, England and at Connecticut College School of Dance.  She holds a BA in Classical Civilization from McMaster University and an MFA in Dance History from York University. Her teaching and consulting career includes the Royal Hamilton College of Music, Hillfield-Strathallan Colleges, the Dance Teachers Club of Boston Summer Schools, Thunder Bay Dance Teachers Summer Schools, York University (guest lecturer) and McMaster University where she developed and taught dance courses in the School of Physical Education and Athletics, and the Department of Dramatic Arts. She performed professionally in Toronto and New York City, and directed her own dance company. Freda is a published author on the history of dance in Canada, and from 1976 to 1982 was the principal dance critic for the Hamilton Spectator. In the early 1990s Freda did volunteer work at Cable 14 in Hamilton where she produced several TV productions and assisted with technical work on many TV shows.
Although no longer actively engaged in the teaching and performance of dance she continues her contribution to the development of dance in Canada through her research, her writing and her various Canadian historic dance reconstruction projects.  She is currently working on a history of theatre in Hamilton from 1800 to 1850, and a booklet on Hamilton dance teachers (1920-1940). Freda is a Life Member of the Canadian Dance Teachers Association.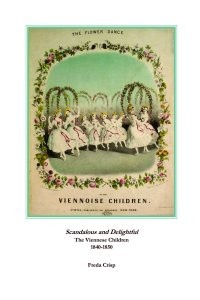 Freda's book Scandalous and Delightful: The Viennese Children 1840 – 1850 is a well-researched and captivating account of the little-known dance troupe, The Viennese Children, and their teacher, the formidable Madame Weiss. Trained by Weiss at her ballet school in Vienna, the 48 young girls, ranging in age from six to fourteen, toured Europe and England with their enchantingly choreographed dance performances complete with elaborate costumes. In 1846 the troupe travelled by steamship to North America and embarked on a two-year tour of the United States, Canada and Cuba. This is the story of that tour.  Purchase the book here.
Mission Statement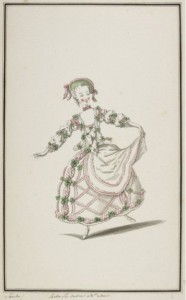 The aim of this website is to explore Canada's cultural past through dance, theatre and music.
The primary focus is the history of these art forms in the city of Hamilton, Ontario, Canada in the nineteenth and early twentieth centuries, as well as occasional stories about theatre in New France, the Maritime Provinces, Quebec and Ontario.
Canada's colorful and vivid early theatrical history provides a unique lens into our past. Enjoy!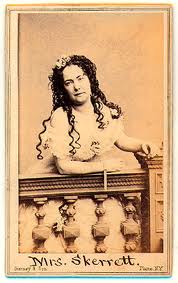 Related Links
Hamilton Public Library – Local History